There are TWO sides of the story here.
First, The Site-Admin needs to enable the option globally through Theme Options > User Dashboard as shown in the image below.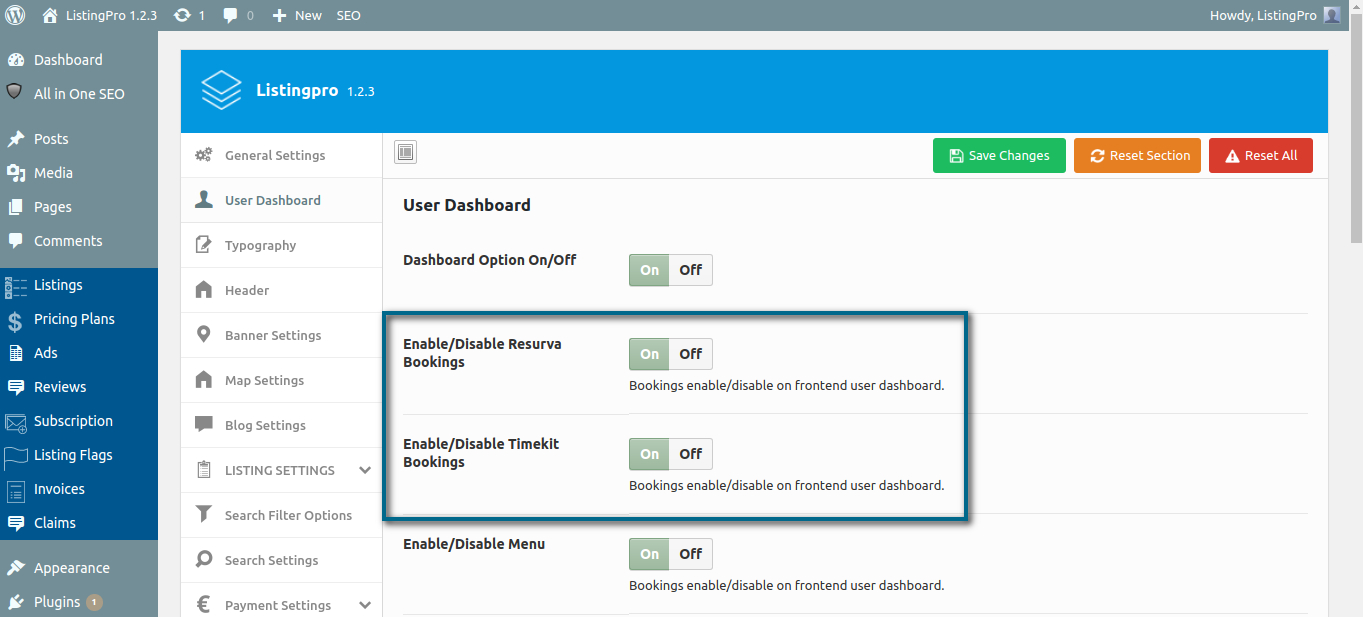 Once you enable Resurva or TimeKit or both the Booking Systems then there is nothing to be done by the Site-Admin.
Secondly, whatever needs to be done now, is the business listing owner from his own Dashboard.
You can have help how to create a Resurva booking widget
https://support.resurva.com/hc/en-us/sections/200901545-Customize-Resurva
Then you need to get your booking widget URL
go to user frontend dashboard and see left side a tab Booking > Resurva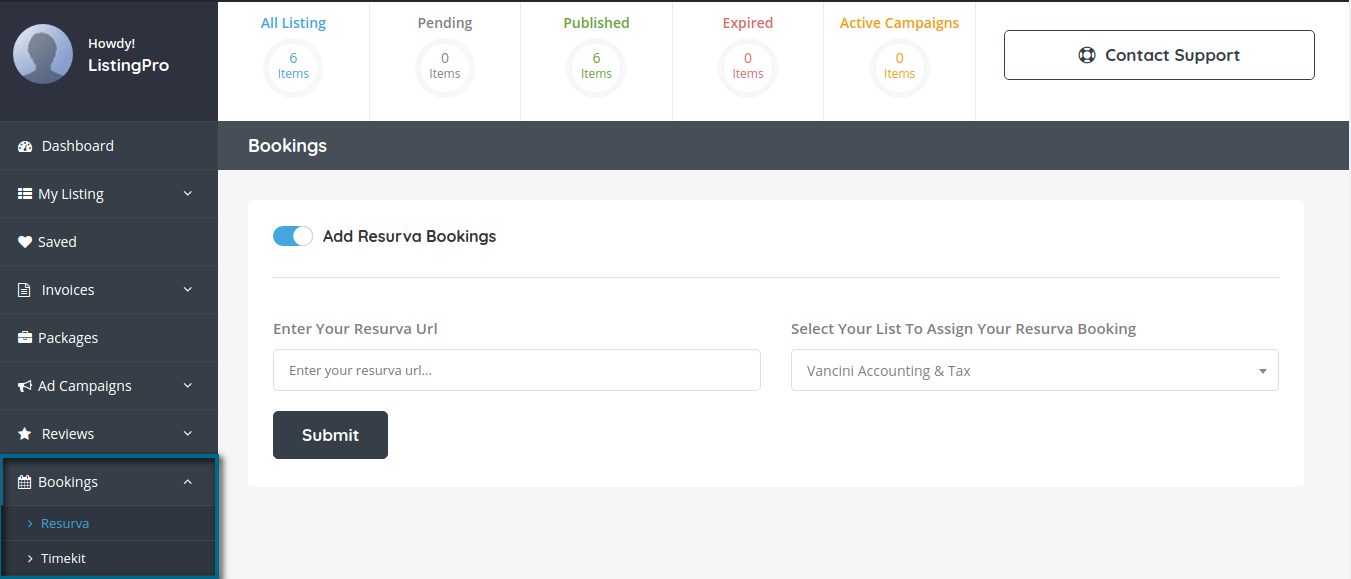 insert your Resurva URL and assign to any listing.
You can find Resurva or Timekit in Listingpro.
ATTENTION
Listing Owners should have their own Resurva or Timekit URL. The admin doesn't have access regarding booking details, earnings, withdraw, etc. The amount of Booking for Listings is unlimited, which means that Listing Owner can select as many Listings as they want to insert the Booking. All the details and more advanced settings are under the Resurva & Timekit services.