There are THREE different types of advertisements (Ads) that can be offered to business listing owners to promote their listings which will allow a site-owner to generate additional revenue on top of paid listing packages. each with different location and price.
Each of the advertisements offers a different spot and price and it will be presented when creating an Ads Campaign.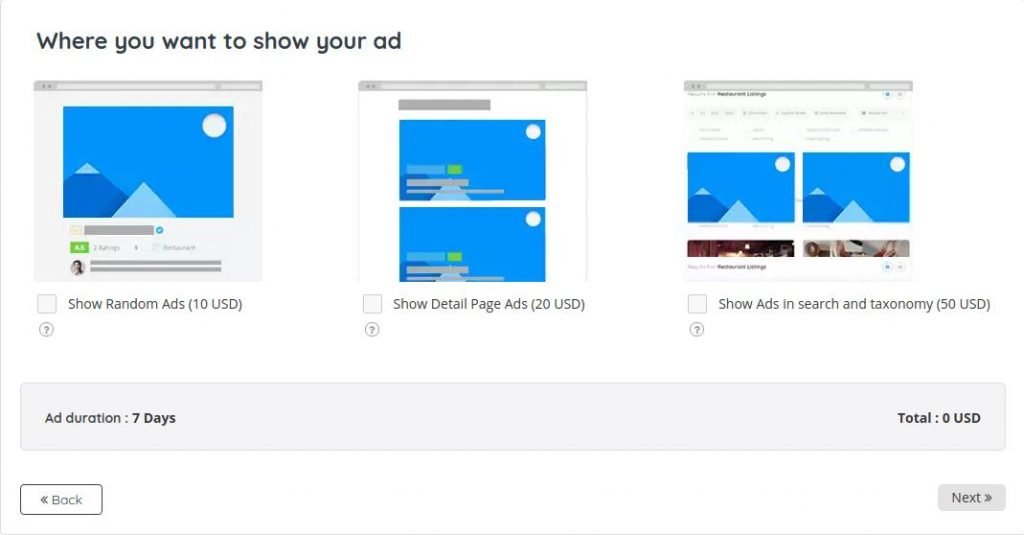 1. Random Ads
This is a Visual Composer element, the site-admin can add it on the NON-Directory listing pages such as Home, About us, Contact us, etc.
2. Details Page Ads
The ads are the promoted listings shown on details page on the bottom right in a unique design using the Widgets.
3.  Ads in Search & Taxonomy
The ads are shown in the search result or category listing page.