The Drop-pin feature is a great tool if you want to give to your customers "right on point" address.
Some users may include their full business address using the help of Google API, while others may forget to include some important details in their address that leaves a lack of information.
With Drop-pin, you'll find your exact location, directly at your fingertips. Simple as that!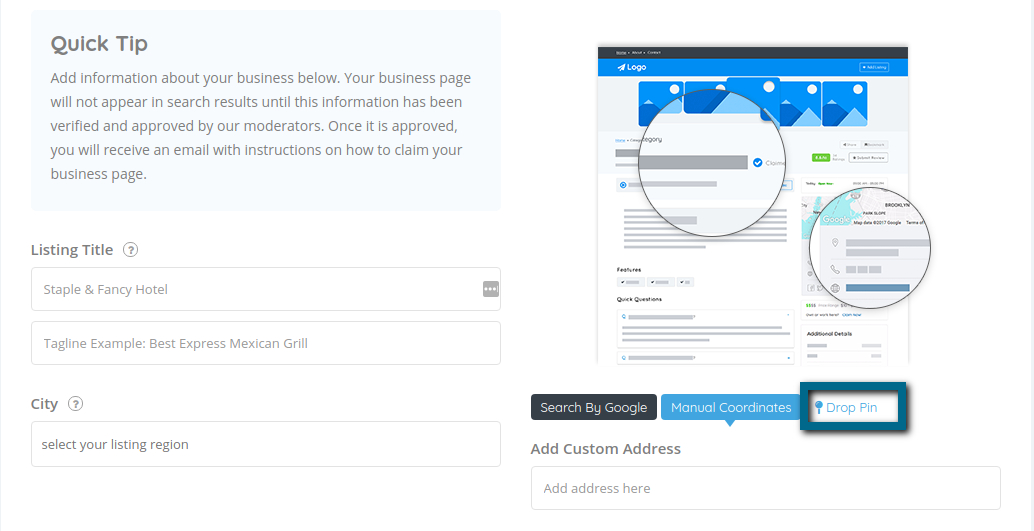 At the Add Listing, you'll see the Drop-pin available beside the Manual Coordinates and Search By Google.
Let's click it and see the result.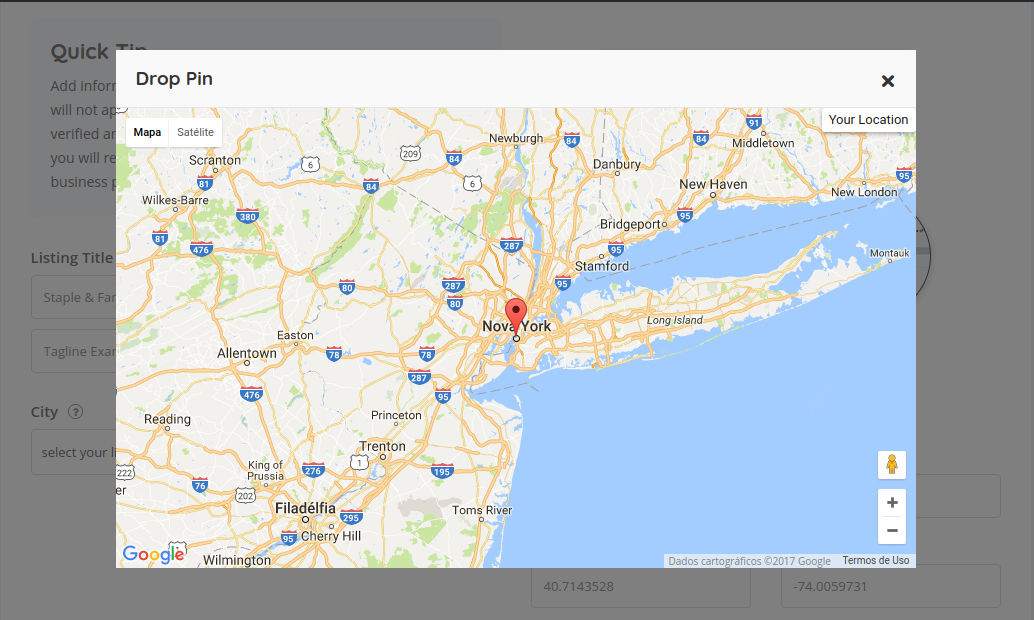 From this Map, you'll be able to check your own location, and then you can drag and drop the pin right on where you want to add your business address. After doing this, the result of longitude and latitude will be filled instantaneously.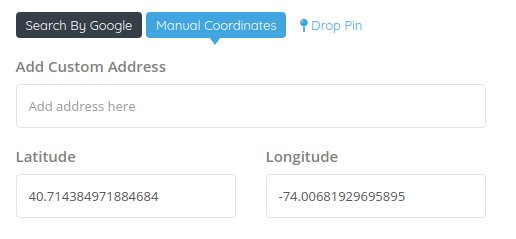 ATTENTION
To fully work with Drop-pin, it's necessary that your directory is already running with SSL enabled, and all URL paths were converted to HTTPS. For more details, please read the related article below.