ACTIVATING THE NEW FOOTER LAYOUT
THE RESULT IN THE FRONT-PAGE
Go to your Theme Options > Footer > and choose the Second Footer Layout.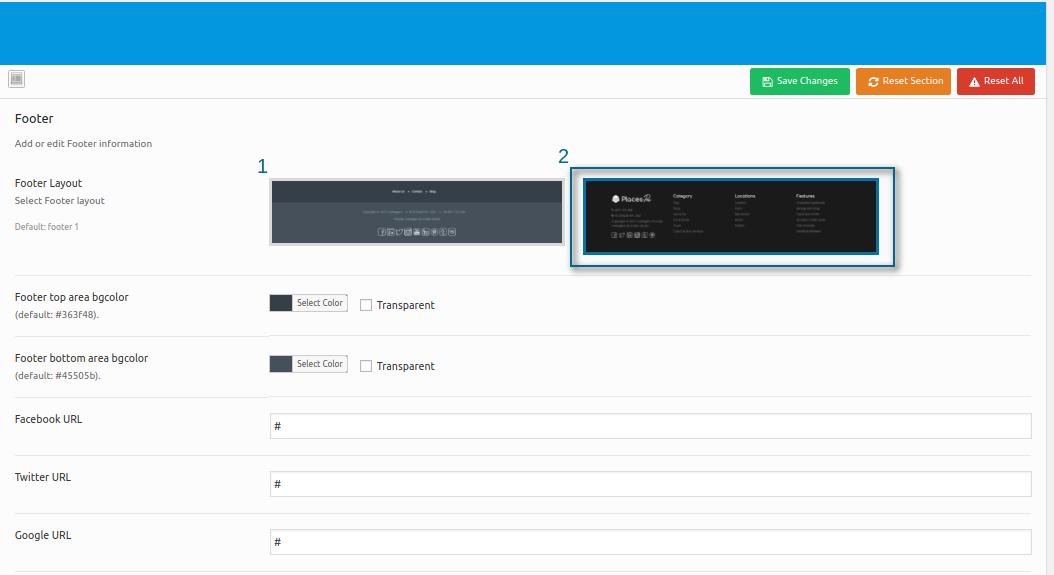 After selecting the new layout and configured all the preferred Social Media below,  hit Save Changes.
The new footer layout works with widgets. to fully work with this new layout, we need to go to Appearance > Widgets > and find the Footer Sidebar Widget.

Find the ListingPro contact info widget from the list on your left side and add it to your Footer sidebar widget and press the save button.

The default ListingPro Footer, already include social media and other relevant information. Going to the Second Footer Layout, the same result should be available on your footer page. It's important to note that if you want to include more widgets in the footer sidebar, you can simply add them to the respective area and rearrange them in your preferred order.