STEP 1:  Go to help.listingprowp.com
We highly recommend you to log in with Envato as it will save time and avoid having to manually register and verify the purchase code.
STEP 2:  Click Envato Login
At first time login you will be prompted to click
Approve
in order to authorize fastpluginlogin to connect with your account.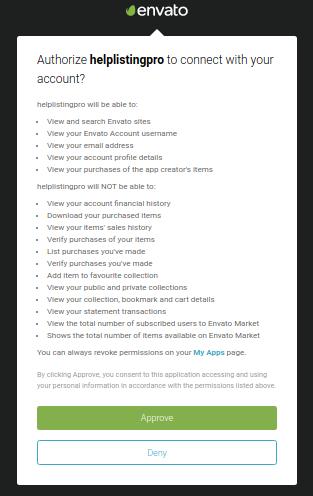 STEP 3: Click Approve to get started.
STEP 4: Select ListingPro Theme & Free Add-ons and click NEXT 

If the product is not listed to select but you do have the item purchase code then enter the code and click 
Add Purchase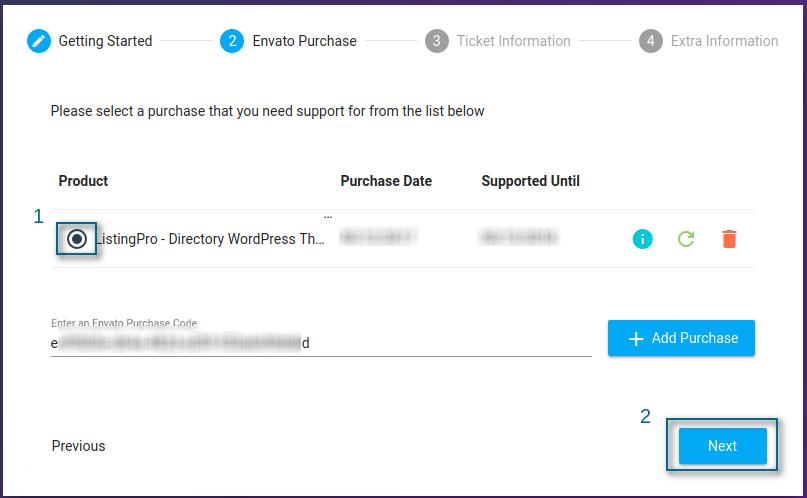 STEP 4: Click Next
STEP 5:  Fill out the form with details along with screenshots.
STEP 6: Click Next
STEP 7: Complete the extra information fields as it will expedite to help you resolve the issue.
STEP 8: Click Create Ticket