As we know, the Pricing Plans have already included a sort of defined features that you as admin has enabled in the Theme Options and others that's defined during the creation of your Pricing Plans, according to your relevant strategies.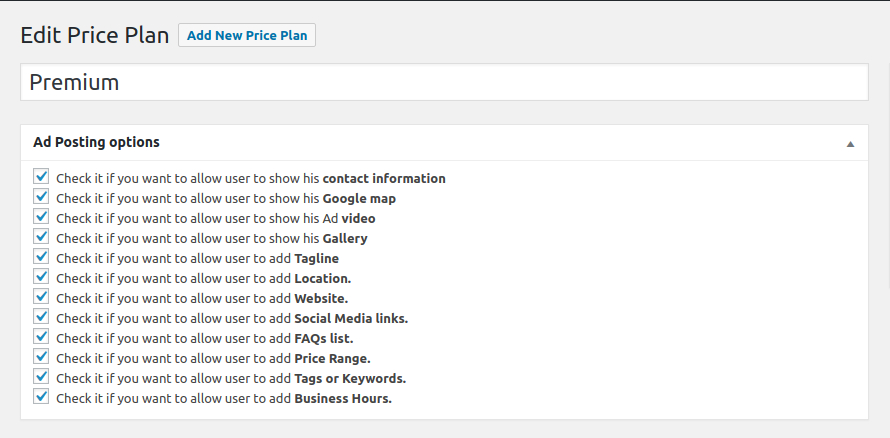 But what if we want to write some strategic feature or enhance some premium features to our users by inserting it into a Specific Plan?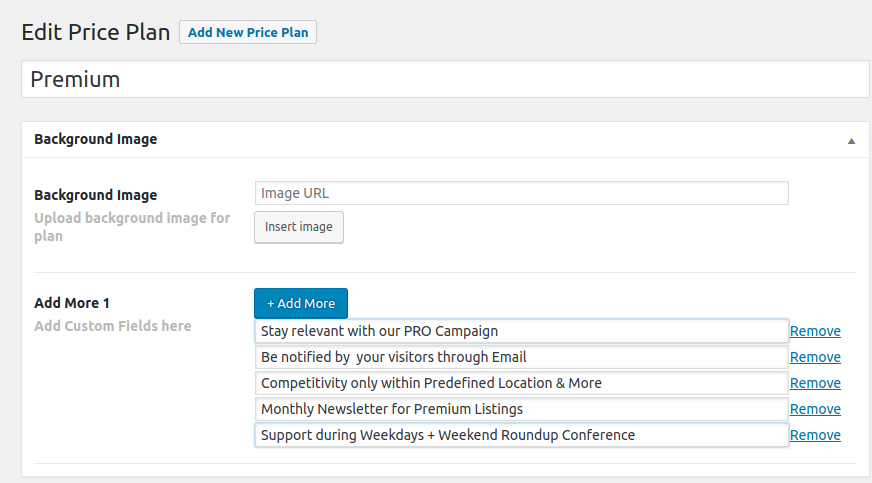 Then we can do so, by going to WordPress Dashboard > Pricing Plans and select the Plan which you'll be going to add these Custom Fields
After selecting and editing your Customized Fields for your specific Plan. Let's check the result…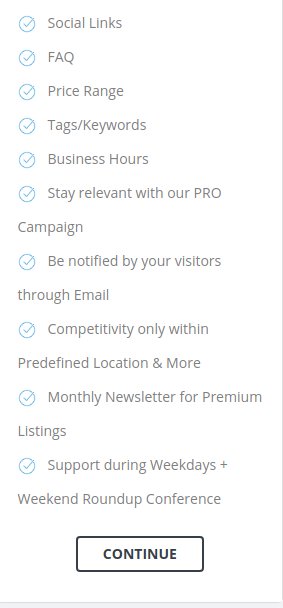 As we can see, the Custom Fields will appear right after the standard features available and enabled for the Plan.
Write small sentences or keywords that fit into one line. E.g. "Stay relevant with our PRO Campaign", we can change it to "PRO Campaign". Now it's your time to define your keywords and bring more value to your Pricing Plans.