In order to include a default location for your map, follow the instruction below.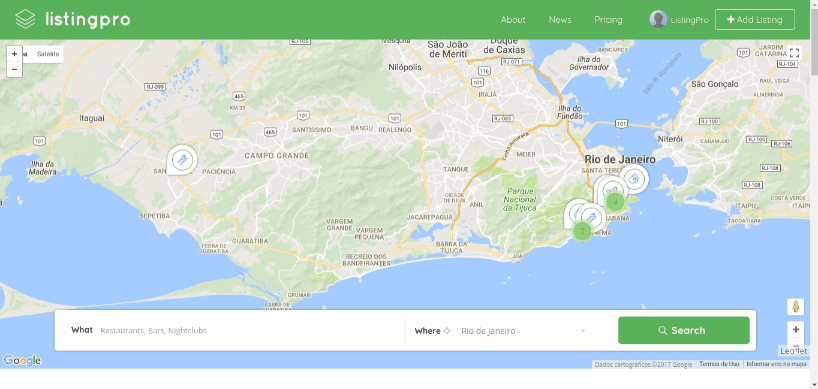 Go to Theme Options > Listing Settings > General and include the Latitude and Longitude of your country, state or city.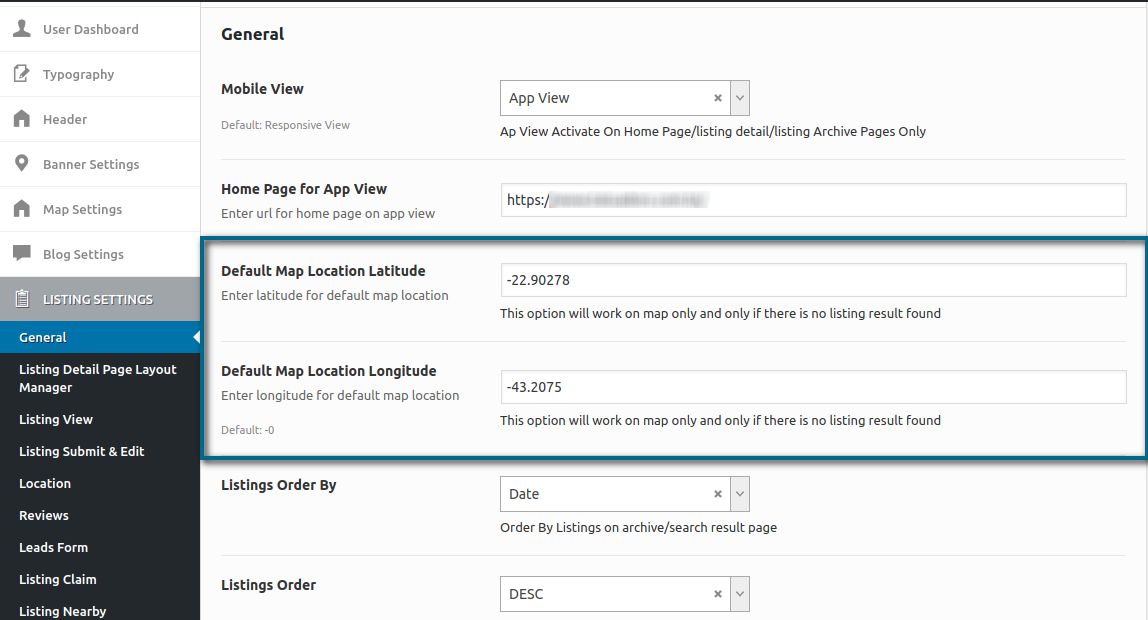 This default location will work on your map and also for the results not found on the search results page. This brings more empathy for the location that you're working within your directory, and if in case some typed words don't match the results, the default location will be shown for this scenario.
To find the
Latitude
and
Longitude
 of your
country/state/city
, simply go to this
link