Some users may face errors while trying to validate their SSL settings over their preferable hosting plan or cloud server.
Whether it be CloudFlare, Let's Encrypt or others.
To fully apply SSL settings within the ListingPro, we should consider some steps to grant the almighty Green Secure HTTPS
First of all, we need to overwrite all the standard HTTP of our links
Go to Theme Options > URL Config and add an "S" at the final.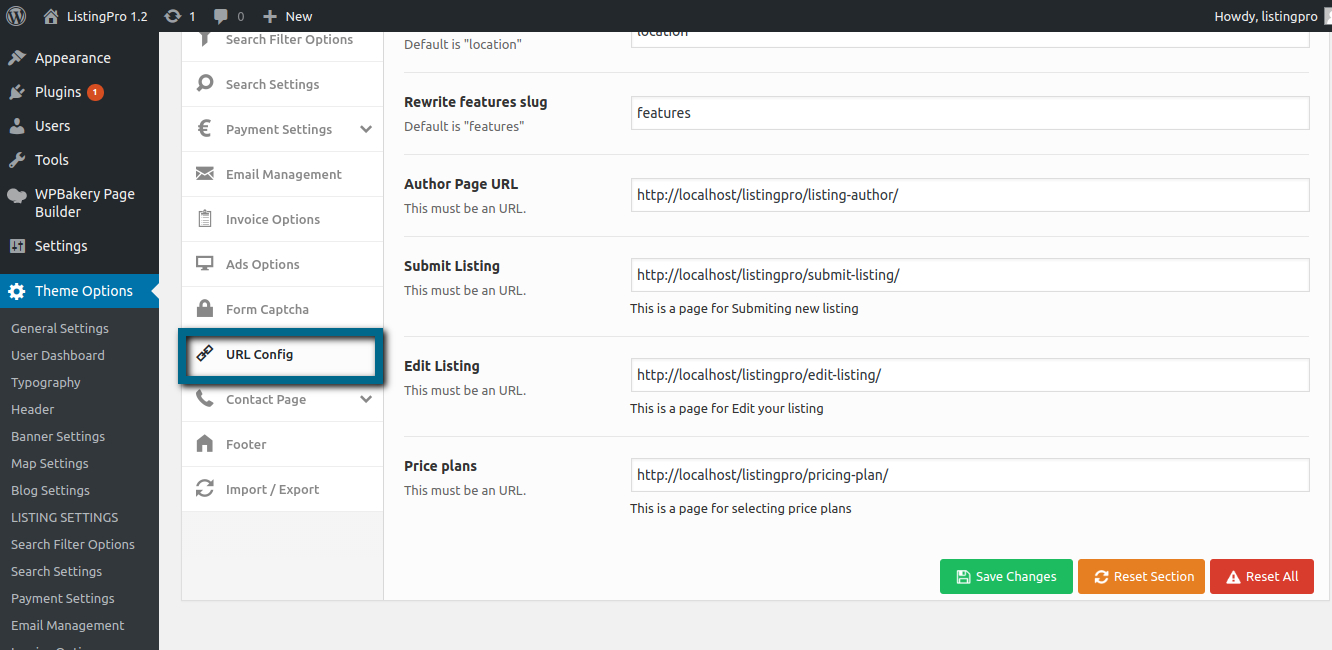 Now that this step was done, let's check other entrances…
Change all the URL paths for images, locations, videos, etc.
Also, don't forget to change the URL paths for images in the Submit Listing
REMEMBER each path into your directory should be checked and overwritten with https. It's a very simple step that will allow your SSL to work after that
After overwriting these paths you can securely check if your SSL is now working on all of the URLs.
REMEMBER if you have added any images to your Visual Composer Elements. Each page will alert about non-secure HTTP/ URL. This means that something on this page wasn't changed to https.
Also, Please check your WordPress Dashboard > Settings > General

You can use SSLshopper or SSLlabs to verify your SSL params.