First of all, if you're running your project in production, please backup your theme options and also export your WordPress structure and include all the pages for backup.
ENABLING PLACESPRO LAYOUT
Let's go to the Theme Options > Banner Settings and change the Banner background type to > Video Banner.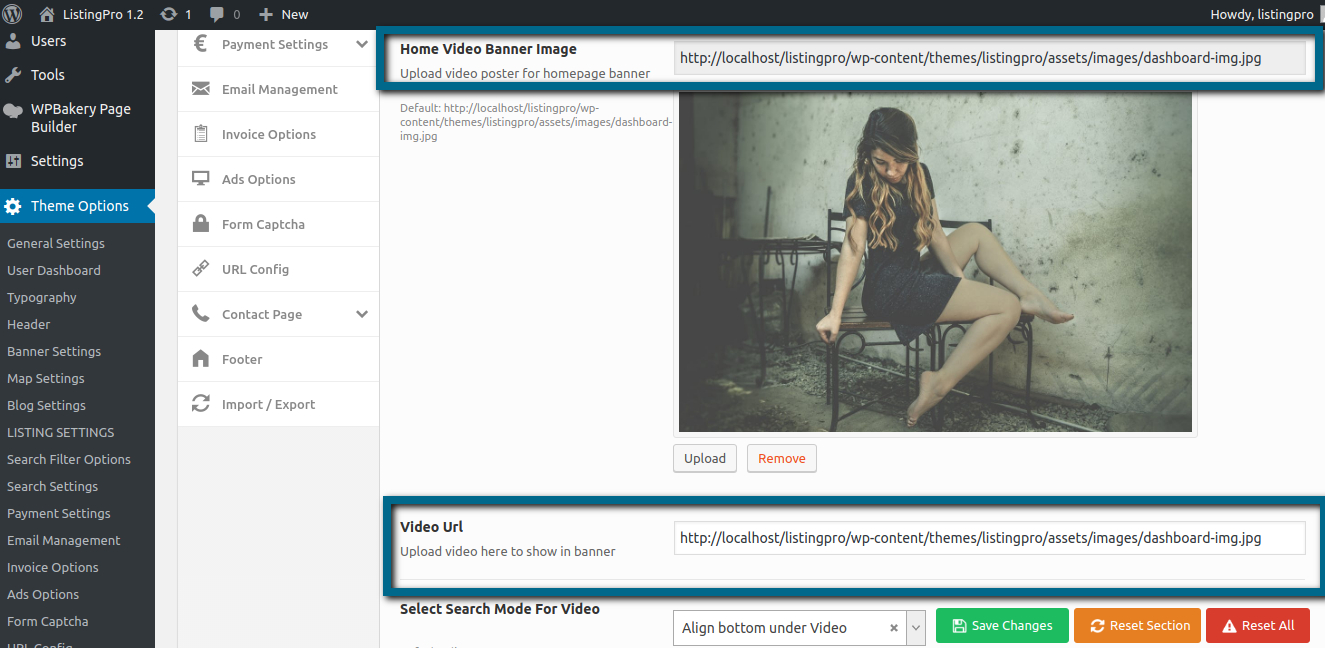 Scroll down the page, and change the Select Search Mode to > Align Bottom under Video and click Save Changes.

This Search Mode will enable the PlacesPro Search Bar.
You can either use video or image. Just repeat the image path added above, and insert the same path to the video URL. By this way, you'll be able to use a custom image.