If you want to change the order on your Search Results page and sort your listings differently, follow the steps below.
Go to Theme Options > Listings Settings > General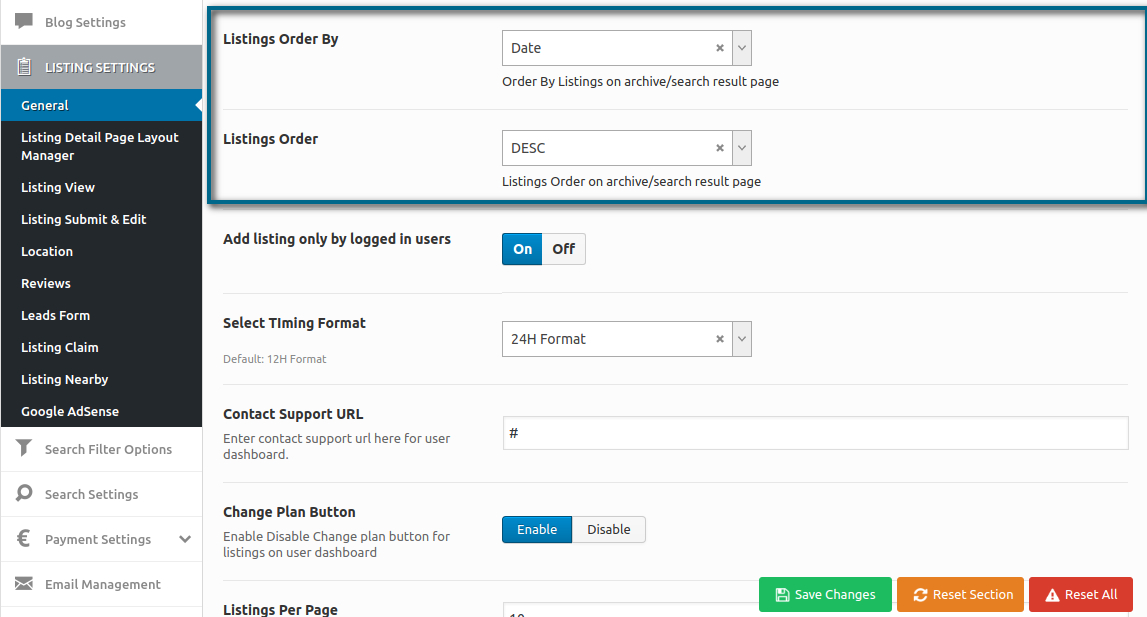 At the Listings Order by, you have options to sort listings by Date, Name, and Random. In the Listings Order down below you have two options, for Ascending and Descending.