Show your targeted ads to customers searching for a specific category, tag (keyword) or feature in a specific location. For example, If John is searching for Photographers in San Jose CA, then your ads will appear on top of organic results only if you happen to be offering Photography service in San Jose.
FOR SITE-ADMIN: CREATE ADS CAMPAIGN FROM WORDPRESS BACKEND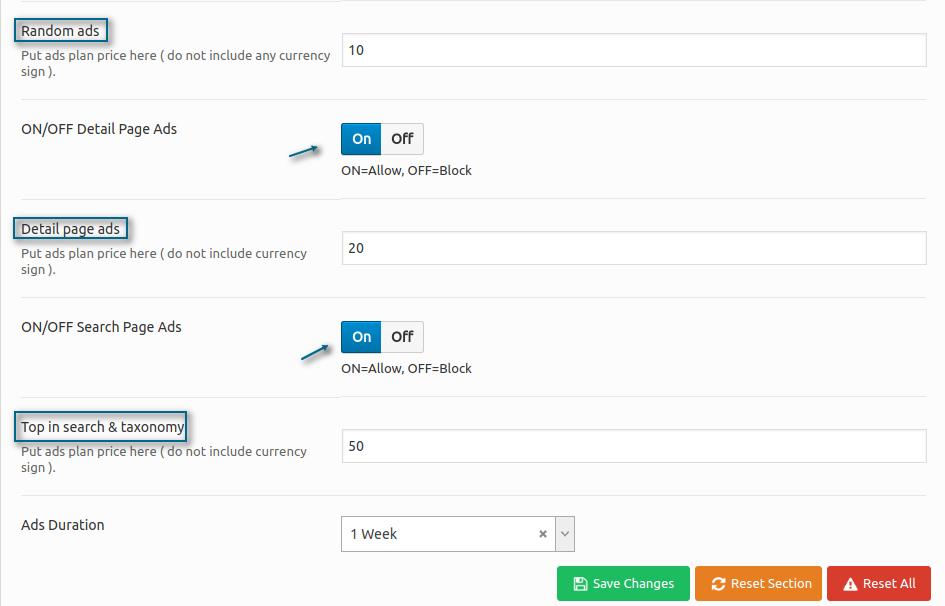 STEP 1: Ads > Add New
STEP 2: Provide a campaign name.
STEP 3: Select the Listing to promote an Ad.
STEP 4: Select the Ad Type (Price + Where the Ad will be displayed.), You can select multiple options.
Finally, review and click Publish.
---
FOR BUSINESS OWNER: CREATE ADS CAMPAIGN FROM FRONT-END.
STEP 1: Submit a New business listing or Claim an existing business. (See How to Claim Now feature works.)
STEP 2: After claiming a business listing a business owner from the Dashboard can go and start a new ads campaign as shown below.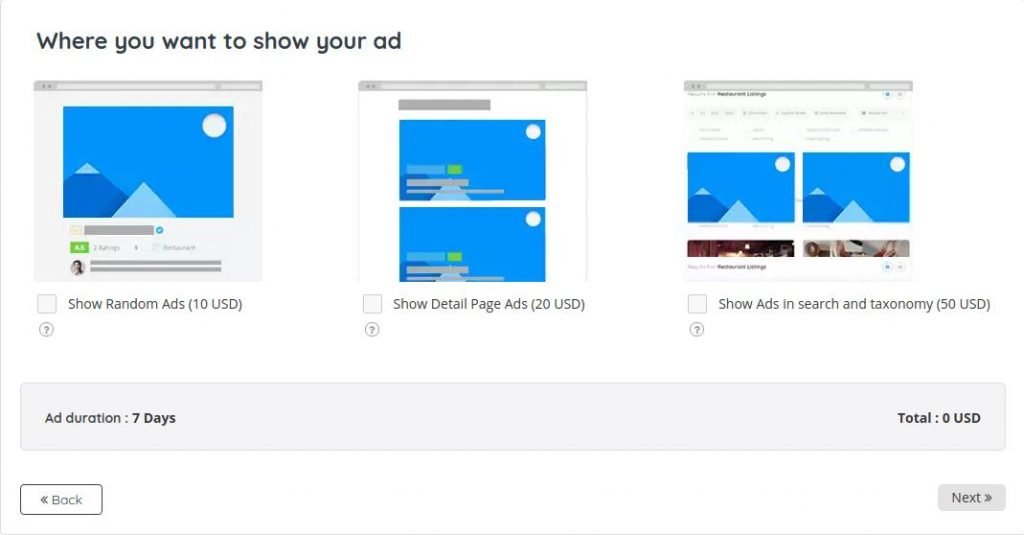 STEP 3: Select Ads Type. (Price and Position)
There are different Ads packages that can be offered, each with different location and price.
1. Show Random Ads:
This is a Visual Composer element, the site-admin can add it on the NON-Directory listing pages such as Home, About us, Contact us, etc.
2. Show Details Page Ads:
The ads are the promoted listings shown on details page on the bottom right in a unique design using the Widgets.
3. Show ads in Search & Taxonomy:
The ads are shown in the search result or category listing page.
STEP 4: Select Payment Type.
There are multiple payment options available (Incl. PayPal, Stripe, 2Checkout)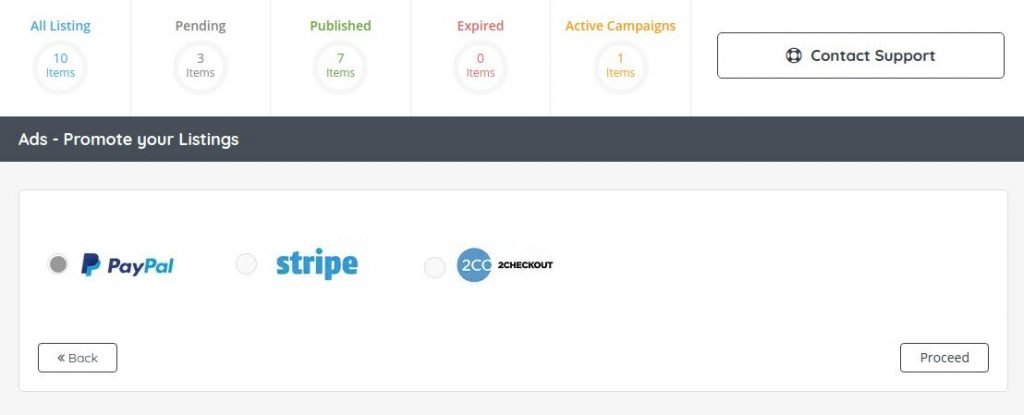 Once the payment is completed the ads can go live.
NOTE: This is not PPC or PPM. Site admin can set duration from Theme Options and it will be displayed to the Listing Owner before he picks a package.