Sometimes we may have made a customized page but then we forgot the other patterns of our default page and wanted to check on how to proceed, or maybe we were simply unaware and accidentally deleted one or more of the default pages.
In order to fix this, we have a few options that we can restore or recreate our default pages.
Go to Pages > Add New and let's create for example the Submit Listing page
On this page, you can easily be found through the Visual Composer Elements, just go to the ListingPro section to find all the elements related to ListingPro.

These Elements are the ones that give the functionality of your default pages, to insert Pricing Plan, Submit Listing, Edit Listing, and Listing Checkout.
In case you have lost any other default page, you can check the Page Attributes. You'll find the Page Attributes below the Publish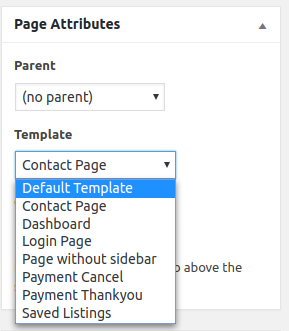 These Attributes give you the respective pages: Contact Page, Dashboard, Login Page, Payment Cancel, Payment Thankyou, Saved Listings.
Please, don't forget to always create your backup on WordPress and also on Theme Options. In case of something similar happen, you can easily import your saved backup.