CREATING ADDITIONAL FIELDS
ADDITIONAL FIELDS RESULTS ON LISTING DETAILS
STEP 1: Log in to the WordPress admin dashboard.
STEP 2: Go to Listings > Form Fields
STEP 3: Click Add New Field
STEP 4: Enter a title (Example: Accepts Credit Card).
STEP 5: Select a Field Type, following options are available to choose from: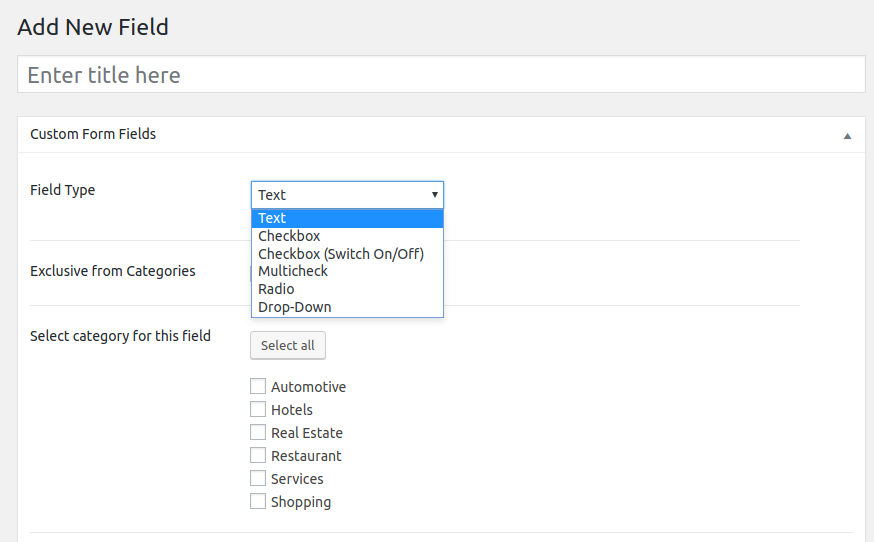 Backend View: Available Options: Text, Checkbox, Checkbox (Switch), Multicheck, Radio, Drop-Down.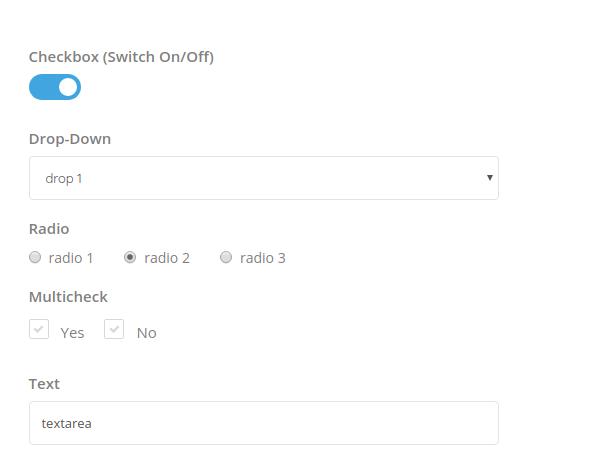 Frontend View: Examples of all Custom Form Fields as they may appear during listing submission.
For Form Fields such as Multicheck, Radio, and Select you will need to fill in Options (Example: Option 1, Option 2, Option 3…).
STEP 6: Select if you want this option as global in submitting a listing, and exclude it from being part of a particular category.

STEP 7: If not applicable as global, you can Select All Categories that apply to the Form Field.
STEP 8: Click Publish
Frontend View: How Additional Details appear on the listing details page.